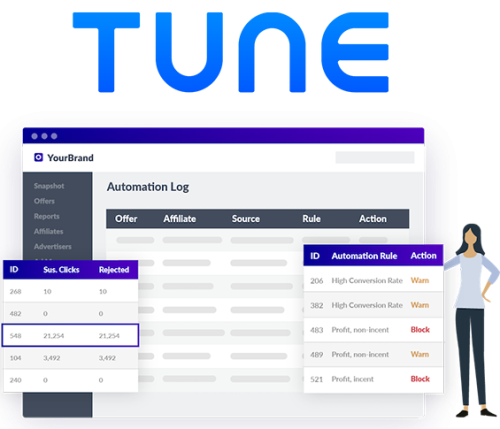 TUNE is a leading technology provider in the affiliate marketing industry, offering a range of innovative solutions for advertisers, networks, and publishers.
Here are some of the key features that TUNE has to offer:
Performance tracking
Fraud prevention
Partner management
Attribution
Compliance
Reporting
TUNE's technology provides advertisers and publishers with the tools they need to manage and optimize their affiliate marketing campaigns, while protecting against fraud and ensuring compliance with industry regulations.
Protect Your Brand and Your Customers
TUNE is proud to be an industry leader in data security and consumer privacy practices.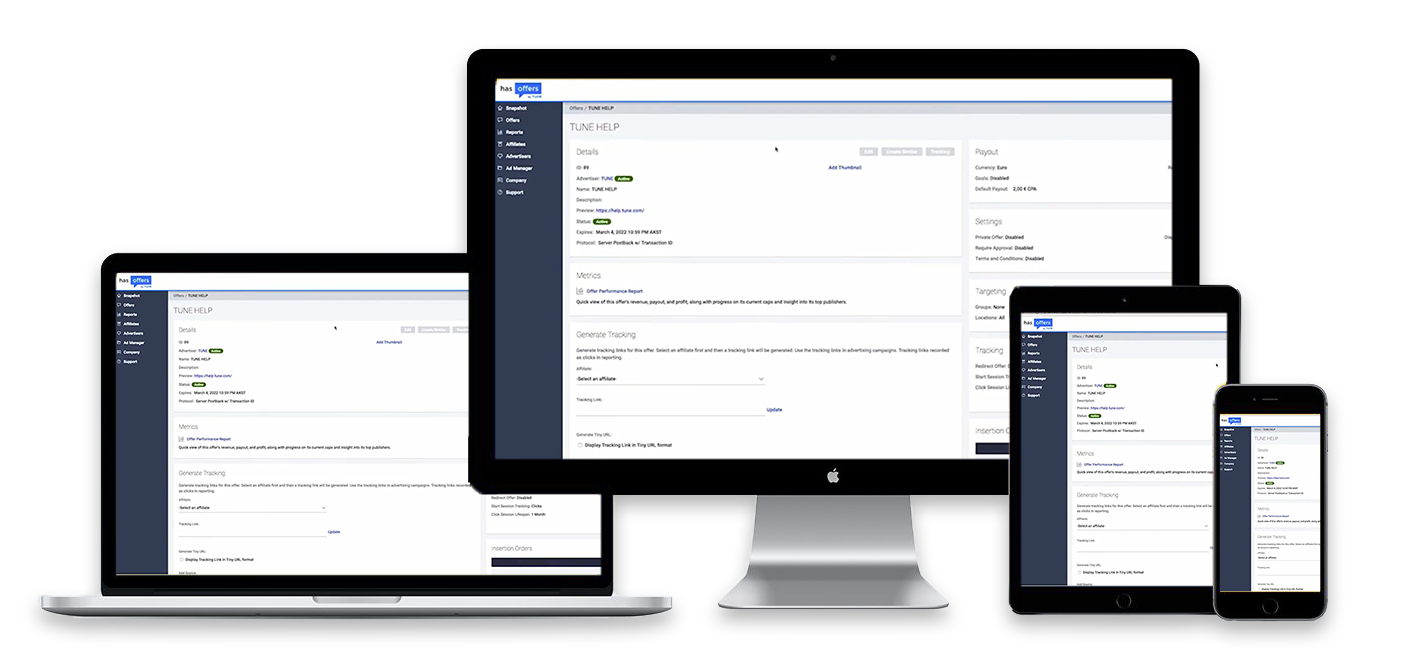 TUNE offers a range of features that are designed to help advertisers, networks, and publishers effectively manage their affiliate marketing programs.
Here are some of the best features that TUNE has to offer:
Real-time reporting
Cross-device tracking
Fraud prevention
Multi-channel support
Customizable dashboards
Partner management
Attribution modeling
Compliance tools